Recipe-Brown Sugar Soy "Salmon" and Rice Cooker Risotto
Updated: Dec 17, 2018
So, a fellow Veggie Mama took us to one of my favorite restaurants in Shanghai called Dashu Wujie and let me in on a secret that I CANNOT believe I am only finding out now. Thank you so much Char! You are the SWEETEST!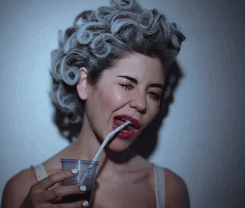 In Jing'an there lies a treasure trove of food, just for us. It's a vegetarian and vegan heaven full of all the crazy mock meat you can think of. I got "sausages" and "fish balls", "chicken nuggets" and "salmon". I stocked up and I think the lady was a bit confused by my purchasing habits but also suuuuuuper excited by the gigantic sale. It's kinda unfair that I have so much room to store these frozen items. It's because I have a bench freezer in my hallway. Well, I guess it's just one of the perks of closing a restaurant, haha.
I don't always cook with these types of products, but when I do I love it. They are processed and of course, whole foods are always best. But my philosophy is, if that food tastes good to you and you love it and it makes you feel good and it's cruelty-free and you eat a lot of healthy, unprocessed food most of the time, you should definitely eat it.
Feel good knowing that by eating this dish, that somewhere, one more little fishy has the chance to be saved!
So, go see this lovely woman at 424 Changde Road near Xinza Road! If you're outside of Shanghai or would rather order online, check this TMall shop, it's pretty
mind blowing.
I could talk more about this dish and how freaking quick and delicious it is, but I am sure you will try soon for yourself! My kids and husband loved it so much, and it made me feel like the catch of the day to see how much they enjoyed it.
Rice Cooker Risotto
Ingredients:
3/4 C brown rice
3/4 C short grain white rice
1 vegetable bullion cube
1 can full fat coconut milk
5 dried mushrooms, softened in water and medium/medium small chopped
Directions:
1. In a rice cooker pot, add all of the rice and add enough water to cover the rice plus a bit more, about 1/4 inch.
2. Chop bullion cube, and add it and the mushrooms to the rice. Mix well.
3. Add coconut and mix well.
4. Press start and move on to the next part of the dish!
Brown Sugar Soy "Salmon"
Note-You could definitely sub the "salmon" with your fave and most easily available vegan protein like tofu or tempeh.
Ingredients:
1 package soy protein or vegan "salmon", about 200 grams
2 tbs. light brown sugar
2 tbs. olive oil
2 tbs. soy sauce
2 cloves garlic, minced
2 tsp. apple cider vinegar
salt and pepper
Directions:
1. Preheat oven to 350 degrees C.
2. If desired, coat glass baking dish with foil or baking paper.
3. Add vegan "salmon" or protein to the baking dish.
4. In a small bowl, mix together remaining ingredients, and pour over "salmon" or protein. Sprinkle with salt and pepper to taste.
5. Cover with foil or baking paper and place asparagus or other veggie you want to roast to accompany your meal. Drizzle veggies with olive oil and sprinkle with salt and pepper or a spice mix of your choosing.
6. Place on the middle rack and bake for 25-30 minutes until veggies are tender.
7. Plate all the things and serve! If desired, squeeze a little fresh lemon on everything before serving for that extra zing.
So, that's it. Love it and leave it, my kinda recipe for a busy night.
This is a glimpse of all the craziness going on behind the scenes at my place in the evenings, which is why a meal like this is so great! I hope you enjoy it as much as we did!